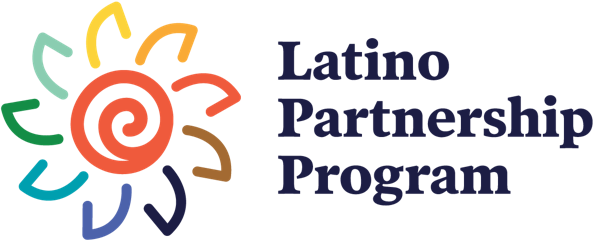 Latino Partnership Program
Established in 2013, The Latino Partnership Program (LPP) is a statewide program of Oregon Community Foundation (OCF) that addresses the challenges facing the Latino/x community.
With the support of many volunteers, we center the voices and experiences of the Latinos/x in our efforts by leaning into the strengths and collective wisdom of our comunidades (communities) across Oregon.
Our Funding Priorities and Funding Process:
In 2017, LPP staff developed a five-year strategic plan to guide the program in the coming years based on LPP evaluation findings, community conversations and aided by recent research. The plan also included a priority to embed the LPP and Latino community priorities in OCF's broad framework as a strategic objective. The following are LPP's focus areas:
Latino/x Education
Latino/x Leadership Development
Community Bridge Building
Latino/x Wealth Building (added in December 2020)
LPP is currently developing a new strategic plan - more to come soon!
Read an Analysis of Higher Education Policies and Latino/x Student Success in Oregon here.
How LPP works
Grant Opportunities
LPP funds programs and projects that serve the Latino/x community across Oregon. We partner and support community leaders and organizations working in LPP's focus areas. Examples of partnerships are: convenings and gatherings, topic focused conversations, sponsorships, and more.
LPP Volunteers:
LPP Statewide Advisory Council functions as an advisory committee to OCF. Council members assist and advise OCF in the direction and implementation of the Latino Partnership Program's strategies.
Current Council:
Jonathan Garcia, Chair, Metropolitan Portland
Maria Ramos Underwood, Vice Chair, Southern Oregon
Gina Galaviz-Yap, Southern Willamette Valley
Sidronio "Sid" Rangel, Eastern Oregon
Whitney Swander, Central Oregon
Learn more about the LPP Advisory Council here.
Read more about our growing team here.
Regional committees
LPP celebrates the regional diversity of Latinos/x across Oregon. We accomplish our statewide goals with the partnership of our regional committees.
Our regional committees are leaders within their communities and provide direction around regional priorities for LPP.
Regional Committee Members
Serving Crook, Deschutes, Jefferson, Sherman, Wasco, and Wheeler counties:
Christine Walker
Priscilla Calleros
Rosie Laurie
Greg Delgado
Carlos Salcedo
Amanda Jamison
Rutila Galavan Rodriguez
Evelia Sandoval
Claudia Bisso-Fetzer
Steaphanie Beamer
Zavier Borja
Sandy Cassio
Gabriela Peden
Laura Handy
Whitney Swaner
Wesley Heredia
Jenny McGee
Milagros Aparicio
Serving Marion, Polk, and Yamhill counties:
Daniel Santos
Lisa Harnisch
Lane Shetterly
Jaime Arredondo
Jose Gonzalez
Miriam Vargas Corona
Miriam Cummins
Matias Trejo de Dios
Cynthia De La Torre
Serving Jackson, Josephine, Klamath and Lake counties:
Susie Garcia
Jonathan Chavez Baez
Alfonso Chavez
Katie Mena
Arturo Onesto
Alessandra De La Torre
Angelica Mendoza
LPP Community Engagement and Community Building
Table for 12
Community members share a meal and stories to highlight Latino experiences in Oregon. Each gathering brings together small groups of people from diverse backgrounds in a relaxed and engaging forum that encourages personal connections and community-driven solutions.