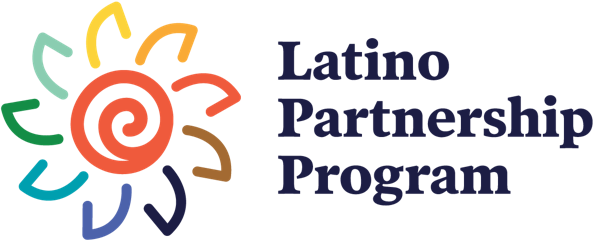 Latino Partnership Program
Established in 2013, The Latino Partnership Program (LPP) is a statewide program of Oregon Community Foundation (OCF) that addresses the challenges facing the Latino/x community.
With the support of many volunteers, we center the voices and experiences of the Latinos/x in our efforts by leaning into the strengths and collective wisdom of our comunidades (communities) across Oregon.
Establecido en 2013, el programa de Latino Partnership Program (LPP, por sus siglas en inglés) es un programa estatal de la fundación Oregon Community Foundation (OCF) que aborda desafíos que enfrenta la comunidad latina.
Nos guiamos con las voces y las experiencias de la comunidad latina en nuestras iniciativas, apoyándonos en las fortalezas y la sabiduría colectiva de nuestras comunidades en Oregon.
LPP Funding Priorities/ Prioridades de financiamiento
In 2017, LPP staff developed a five-year strategic plan to guide the program in the coming years based on LPP evaluation findings, community conversations and aided by recent research. The plan also included a priority to embed the LPP and Latino community priorities in OCF's broad framework as a strategic objective. The following are LPP's focus areas:
Latino/x Education
Latino/x Leadership Development
Latino/x Wealth Building (added in December 2020)
En 2017, LPP desarrolló un plan estratégico de cinco años para guiar el programa en los próximos años en función de los resultados de la evaluación de LPP, conversaciones comunitarias y con la ayuda de informes receientes. El plan también incluyó una prioridad para incorporar las prioridades de la LPP y la comunidad latina en el marco amplio de OCF como un objetivo estratégico. Las siguientes son las áreas de enfoque de LPP:
Logros educativos de estudiantes latinos de jardín de niños a 12.º grado y posteriores a la secundaria (preparatoria)
Desarrollo de liderazgo latino
Generación de riqueza entre los latinos
LPP Funding Opportunities/ Oportunidades de Financiamiento
LPP offers small regional grants and regional sponsorships for programs/projects that serve the Latino/x communities in Central Oregon, Eastern Oregon, the Northern Willamette Valley, and Southern Oregon. We partner and support community leaders and organizations working in LPP's focus areas of education, wealth building and leadership development.
El programa de Latino Partnership Program (LPP) ofrece subvenciones y patrocinios a programas/proyectos que servien a la comunidad Latino/x in el Centro de Oregon, Este de Oregon, Norte de Willamette Valley y Sur de Oregon. Nos asociamos y apoyamos a los líderes y organizaciones de la comunidad que trabajan en las áreas de enfoque de LPP de educación, creación de riqueza y desarrollo de liderazgo.
For more information on LPP regional small grants, click here. Para mas información sobre las pequeñas subvenciones de LPP, haga clic aquí.
For more information on LPP regional sponsorships, click here. Para mas información sobre patrocinios de LPP, haga clic aquí.
LPP Volunteers/ Voluntarios
:
LPP Statewide Advisory Council functions as an advisory committee to OCF. Council members assist and advise OCF in the direction and implementation of the Latino Partnership Program's strategies.
El Consejo Estatal de LPP funciona como un comité asesor de OCF. Los miembros del consejo ayudan y asesoran a OCF en la dirección e implementación de las estrategias del Programa.
Current Council/ Miembros Actuales del Consejo:
Jonathan Garcia, Chair, Metropolitan Portland/

Metropolitana de Portland

Maria Ramos Underwood, Vice Chair, Southern Oregon/ Sur de Oregon
Gina Galaviz-Yap, Southern Willamette Valley/ Sur de Willamette Valley
Joshua Romero, Central Oregon/ Centro de Oregon
Damaris Pereda, Northern Willamette Valley/ Norte del Willamette Valley
Martha Sonato, Northern Willamette Valley/ Norte del Willamette Valley
Whitney Swander, Central Oregon/ Centro de Oregon
Regional committees/
Comités Regionales
LPP celebrates the regional diversity of Latinos/x across Oregon. We accomplish our statewide goals with the leadership of our regional committees. Our regional committees are leaders within their communities and provide direction around regional priorities for LPP.
LPP celebra la diversidad regional de latinos/x en Oregon. Logramos nuestras metas estatales con el liderazgo de nuestros comités regionales. Nuestros comités regionales son líderes dentro de sus comunidades y brindan dirección en torno a las prioridades regionales para LPP.
Regional Committee Members/ Miembros del los Comités Regionales
Serving Crook, Deschutes, Jefferson, Sherman, Wasco, and Wheeler counties:
Christine Walker
Priscilla Calleros
Rosie Laurie
Greg Delgado
Carlos Salcedo
Amanda Jamison
Rutila Galavan Rodriguez
Evelia Sandoval
Claudia Bisso-Fetzer
Steaphanie Beamer
Zavier Borja
Sandy Cassio
Gabriela Peden
Laura Handy
Whitney Swaner
Wesley Heredia
Jenny McGee
Milagros Aparicio
Serving Marion, Polk, and Yamhill counties:
Daniel Santos
Lisa Harnisch
Lane Shetterly
Jaime Arredondo
Jose Gonzalez
Miriam Vargas Corona
Miriam Cummins
Matias Trejo de Dios
Cynthia De La Torre
Serving Jackson, Josephine, Klamath and Lake counties:
Susie Garcia
Jonathan Chavez Baez
Alfonso Chavez
Katie Mena
Arturo Onesto
Alessandra De La Torre
Angelica Mendoza
Serving Baker, Gilliam, Grant, Harney, Malheur, Morrow, Umatilla, Union and Wallowa Counties:
Rachel Barrera
Isai Bedolla
Selina Carrasco
Alma Crow
Julie Hernandez
Daniel Liera
Mika Morton
Sidronio Rangel
Jimmy Zamora
Get updates from LPP / Reciba actualizaciones de LPP

Sign up to receive occasional emails from Latino Partnership Program. We won't share your information with anyone, and you can opt out at any time.

Regístrese para recibir correos electrónicos ocasionales del Latino Partnership Program. No compartiremos su información con nadie, y puede optar por no participar en cualquier momento.
Funding Opportunities/ Oportunidades de Financiamiento
The Latino Partnership Program offers small grant making opportunities and OCF provides avenues for Latino/x-focused organizations to pursue funding. See our Latino/x Funding Opportunities page for grant seekers.
Latino Partnership Program ofrece oportunidades de subvenciones pequeñas y OCF brinda vías para que las organizaciones enfocadas en latinos/x busquen financiamiento. Vea nuestra página de oportunidades de financiamiento.